Complete Machining Services
Prigel Machine & Fabrication, Inc. is a full service machine shop located in the heart of the Columbia River Gorge National Scenic area in Oregon.
Whether you're a one person business, a large OEM manufacturer, or an engineering team with complex R & D projects, we will expertly handle your job from concept to completion.
Backed by 45 years of experience, we provide machining services ranging from repair to one off and prototype to production, utilizing state-of-the-art CNC machinery and support software.
We also offer support services to compliment our machining capabilities ranging from solid modeling, sourcing of components and materials, to assembly of finished products.
We have a reliable network of suppliers and vendors that we utilize for product enhancements, such as anodizing, plating, heat treating, powder coating, and more.
From Concept to Prototype to Production
We use our experience in various manufacturing and machining processes to determine the most cost effective manufacturing methods for your specific project.
We utilize a variety of in-house machinery ranging from manual machinery to state of the art CNC machines as your specific needs dictate.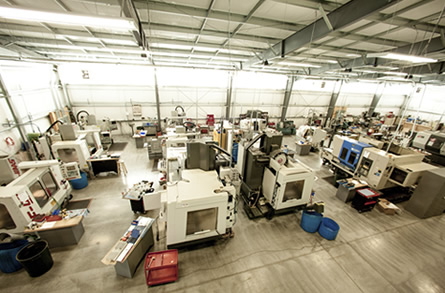 Latest News
October 2014 – Prigel Machine Acquires large envelope vertical machining center, Haas VF 9, 84" x 40" x 30".  This machine is primarily for machining large Aerospace composites molds, and other large precision parts.
July 2014 – Prigel Machine and Fabrication Inc. is an accomplished Manufacturing facility serving the Aerospace and Defense industry as well as various local industries. Prigel Machine & Fabrication is proud to announce our recent certification to AS9100C:2009-01 & ISO9001:2008 standard as of July 07 2014. This certification is a confirmation of Prigel Machines commitment to our customers through continuous improvement and a Quality management System.
November 2012 – Prigel Machine has moved into a larger location and expanded our facilities. We now have 12,000 square feet, this has allowed us to add more capacity and capability to help us better meet the needs of our customers.